Create a lead list is an important step in building a pipeline of potential interviewees. To make this simple for you, we've come up with a list of helpful sites and sources to grow this list quickly and efficiently.

Our aggregation technology automatically builds a list for you of local businesses, which is a great starting point for building your list. You can navigate to this list by clicking the Directory button on your top bar, or clicking the Directory tab from your control panel.

Google Maps is a great resource to search for different businesses in your area. Go to google.com/maps, and type your area in the search bar. As you zoom in, you'll see different establishments pop up. Clicking on one will bring up their information to the left including address, phone number, and website. You can also search things like "restaurants near (area name)", or "gyms near (area name)" to pull from a specific industry.

Facebook creates Places pages that pull in all Facebook Business Pages in a particular area. You can simply find this page by searching in Google "things to do in (area name, state/province) facebook". This will pull up a page that offers restaurants, bars, and shopping pages in your sponsored area.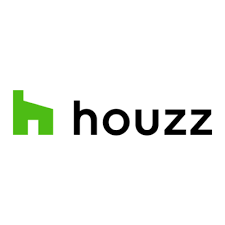 Houzz is a website and online community featuring professionals in architecture, interior design and decorating, landscape design, home improvement, and more. This is a great resource for adding businesses to your list that truly relate to being in the real estate industry, to allow you to build connections with professionals that are easy to turn into referral based connections. Hover your mouse over the 'Find Professionals' tab and pick an industry, insert a postal or zip code and check out who is featured.

ContactOut is a great tool for finding professional email addresses for prospects. The tool triple verifies email addresses and boasts it can provide personal email addresses for "65% of the western world." Besides finding professional email addresses for prospects, it can also find phone numbers and personal email addresses. This makes ContactOut a valuable tool for expanding your network and building relationships with potential leads.
6) Your Own Sphere!
Don't forget to look at your current sphere to determine who you can interview. Parkbench is a great tool to build new relationships, but it's just as amazing of a platform to help enrich and solidy your current connections. Think about the people you interact with in both your personal and professional life... your dog walker, hair stylist, or dentist, a mortgage lender.
These are the main sources we find are helpful, but here's a few other sites to check out as well:
Click here to check out information on using our how to use the Parkbench Lead List and Interview Booking Tracker. If you need a copy of it, email and we'll send one over.