This is your first coaching session once you become a Parkbench Sponsor is the Parkbench Introduction Session.
Held by our Success Coach Amer, this 30-minute session is designed to introduce you to your site and demonstrate where you can access the support and coaching available to you as part of your Subscription.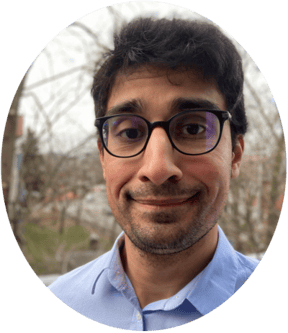 The Parkbench Introduction Session runs at three separate times every weekday (excluding public holidays in Ontario, Canada).
During your signup call, a Parkbench Representative will book a time for you into one of the three different timeslots. If a time has yet to be booked for you, you can select a time here. You can also access the recorded version of our session by clicking here.
The Introduction Session runs at several different times throughout the day:
Option 1: 10 AM EST / 9 AM CST / 8 AM MST / 9 AM PST
Option 2: 1 PM EST / 12 PM CST / 11 AM MST / 10 AM PST
Option 3: 4 PM EST / 3 PM CST / 2 PM MST / 1 PM PST
You will need to be at your computer, as this session involves a screen share.
To join the session, a link will be provided in your calendar appointment after booking it in.
To join, simply click on the link a couple of minutes before the session begins and you will be brought right in.
Rest assured, if you have lost the link, please reach out to and it can be provided to you.
Following the Parkbench Introduction Session, your next steps are to engage in the coaching and support available.
The core sessions, to begin with, are Website Fundamentals, Interview Fundamentals and the Self Interview.
After these sessions, you will be equipped to get started building more relationships and prospecting in your community.
To access the full coaching schedule after your Introduction Session, click here.
Welcome to the Parkbench Family!