1. Go you Youtube.com
2. Click on "Sign In" in the top right corner and sign in to Youtube.

3. You will be prompted to log in with your Gmail account. Sign In.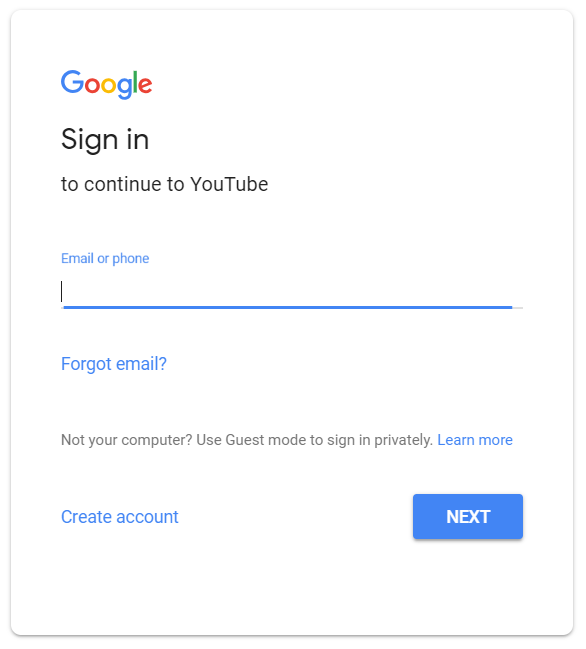 4. Click on the "Upload" icon in the top right corner.

5. Click on "Upload Video".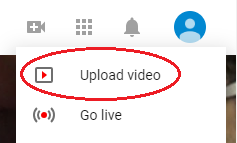 6. You will now see a space for you to drag and drop a video file. Find your video file and drag it into this space. Alternatively, you can click on the arrow in the white space and select your video that way.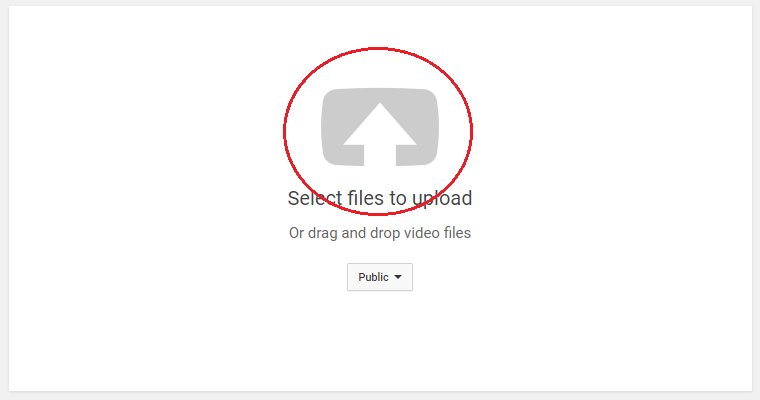 7. Your video will now start to Upload. You will see a progress bar at the top. Wait for it to reach 100%.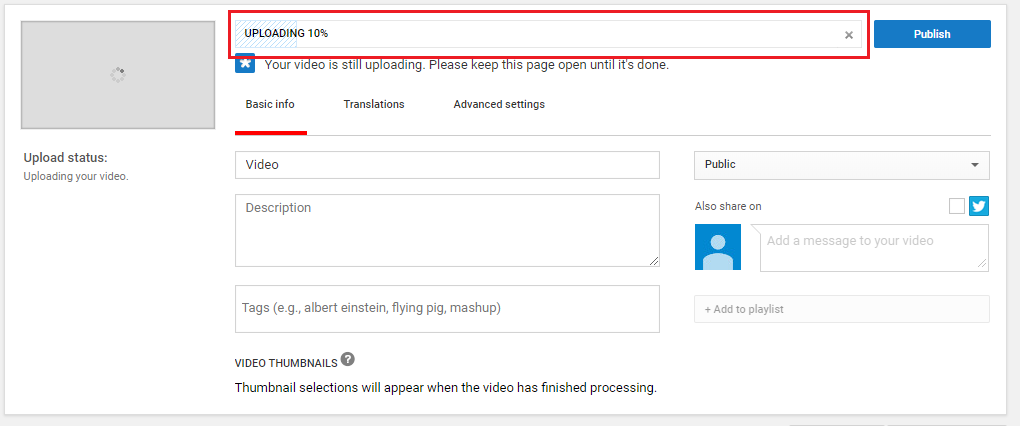 8. Once Uploading has reached 100%, it will start Processing. You will also see a progress bar for this at the top. Wait for the Processing to reach 100%.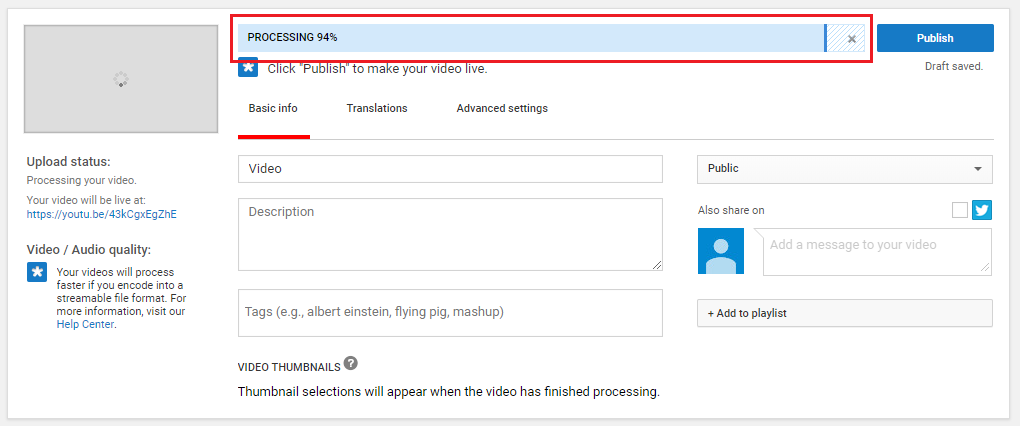 9. While you are waiting for the Uploading and Processing to reach 100%, this is a good time to enter in the information for the video. You will see that you have empty fields for you to fill in with this information. You will also see an area to select the Video Thumbnail. Fill in these fields and select an image for the thumbnail.
Video - For the title of your video.
Description - For a description or quick summary of what the video will be about.
Tags - For you to enter keywords and search terms you would like connected to the video so that when that term is searched, your video can appear in the results.
Video Thumbnails - This will be the image that appears in the Youtube browser. It will also be the image that appears as the preview for the video.
10. Set the video to post as "Public". (Otherwise, the video will not be visible to anyone but you)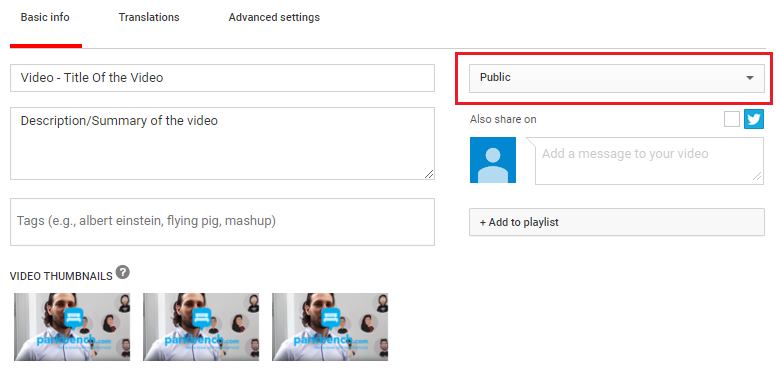 11. When the Processing is at 100%, click on "Publish".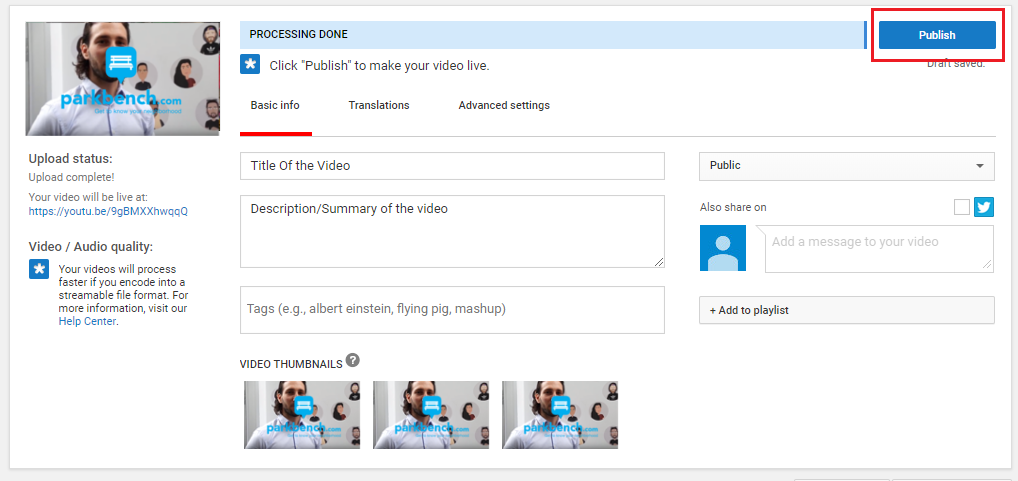 Did this answer your question?