Here is you Step-by-step guide on how to edit posts after they have been published live on the site
On every blog/interview post, you will see an icon with three small dots. Please note that you must be signed in on the site to see this icon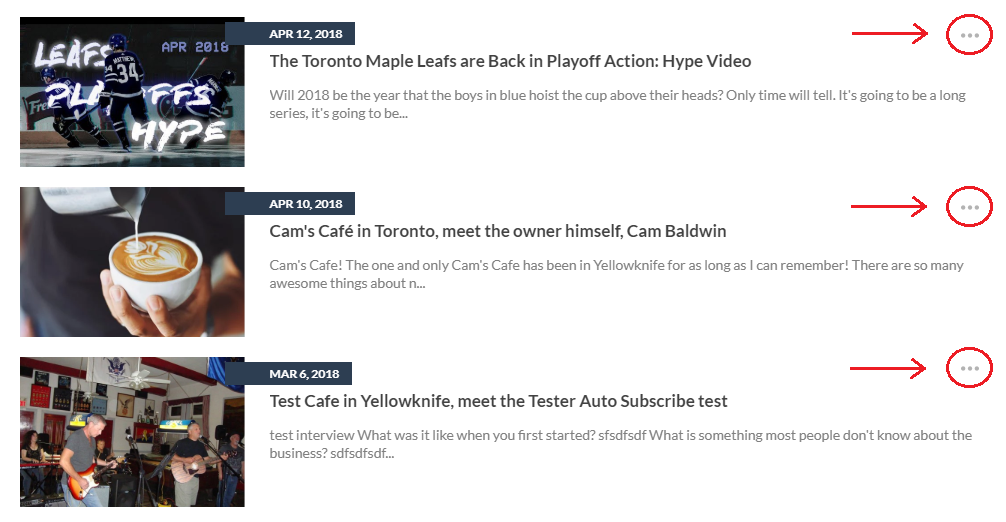 1. Click on the icon with the 3 dots. This will open a drop down menu.


2. Click on "Edit".


3. You will now see fields that you can edit:
Title - Title of your interview/blog
Video URL - URL to a video on Youtube (video interviews)
Preview Image - This is the image that will appear in the preview for the Interview.
Text box - Content of the interview/blog
4. When complete, click "Save".