Here is a step-by-step guide on how to add your team members to your profile if you are working as part of a team.
1. Click on your picture in the top right corner. This will open a drop down menu.
2. Click on "Control Panel"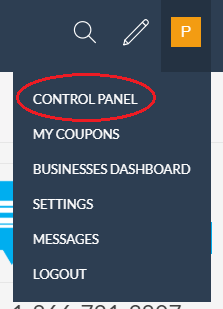 3. Click on the "Profile" tab on the left.


4. Click on the "Team" tab.


5. Click on "Add Team Member"


6. Fill in empty fields.
Name - Team member's full name
Title - Team member's title
Telephone -Team member's office number
Cell Phone - Team member's cell number
E-mail - Team member's e-mail
Website - Team member's website
Facebook - Link to team member's Facebook
Instagram - Link to team member's Instagram
LinkedIn - Link to team member's LinkedIn
Twitter - Link to team member's Twitter
Profile - Bio/About section for team member
Photo - Upload an profile picture for team member
7. When complete, click "Add"