Here is a step-by-step guide on how you can avoid articles with certain topics from posting on your site.
While our system has a list of banned words that cover most profanities and other controversial issues, you can also utilize our Custom Banned Words feature to add words of your own. Our system will then filter out any articles that contain these word and prevent them from posting onto your Parkbench site.
1. Click on your picture in the top right corner. This will open a drop down menu.
2. Click on "Control Panel"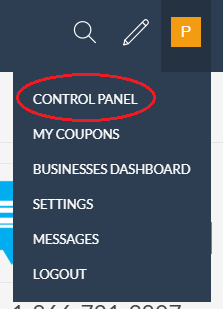 3. Click on the "Profile"tab, located on the left.


4. Click on the "Settings" tab, located near the top.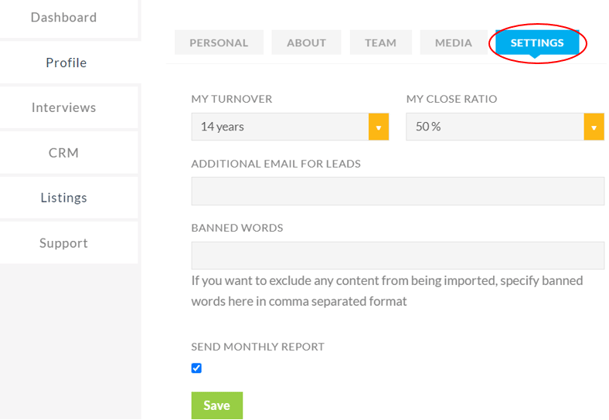 5. Here, you will see a field labelled "Banned Words". Type in your custom banned words here.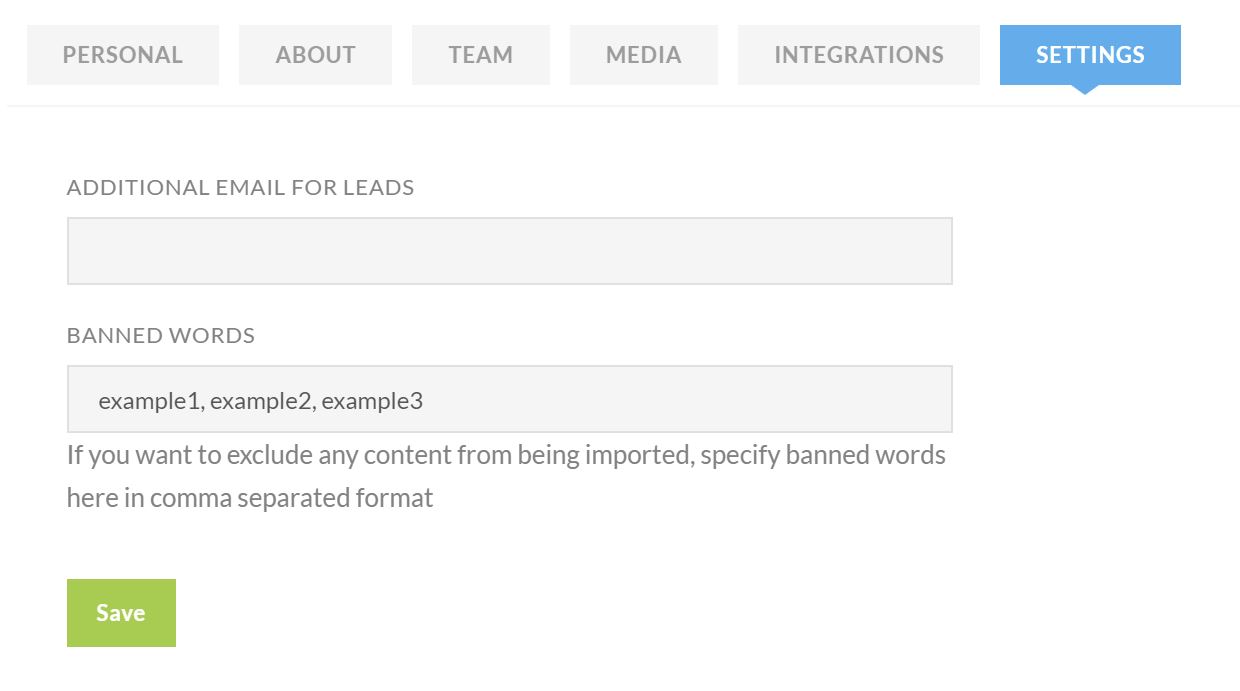 Separate each word with a comma and a space (ex. Example1, Example2, Example3, etc…)
6. When complete, click on "Save".