Step-by-step guide on how to add a business into your Directory.
Adding your business into the Directory is quick and easy! Just follow the steps below to get your listing up on the website:

1. Click on "Directory"


2. Click on "Add a Business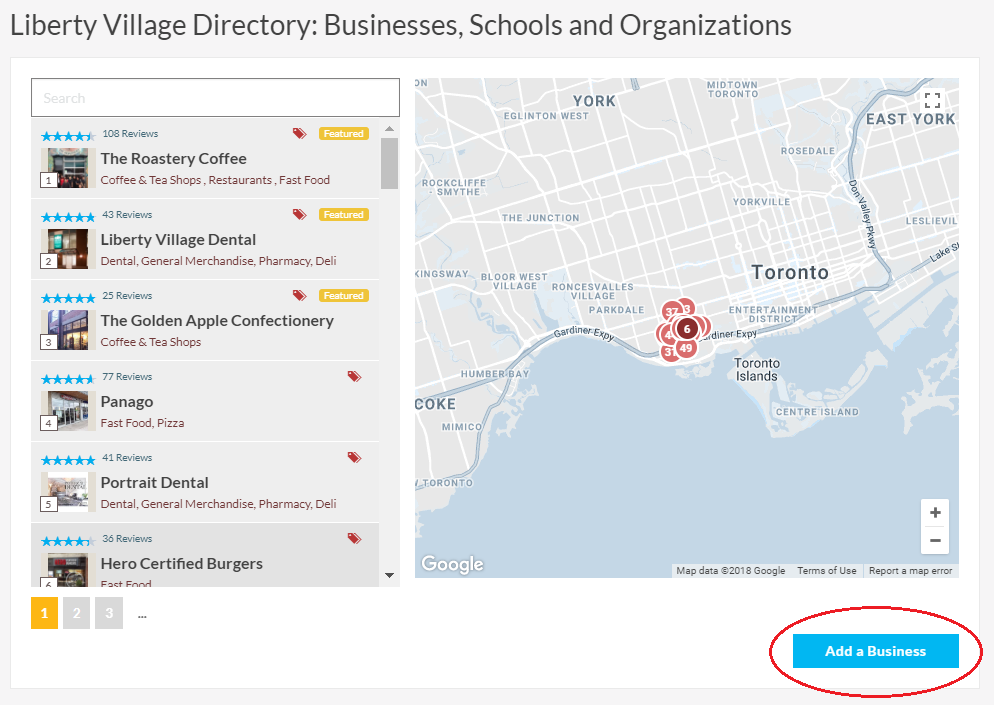 3. Fill in the empty fields.
Note that the email address you use will also be the Username for your login to Parkbench
Check the box that says "I am Business Owner" if this business belongs to you
4. Click on "Add a Business", located at the bottom of the page.
5. You will now see more empty fields for the business information. It will be broken into three sections:
Business Information:
Business Name - Name of your business
Parkbench Handle - This will allow you to customize the URL (ex. if you enter "demo-business" in this field, the URL for your listing will be "parkbench.com/demo-business")
Description - Description/Summary of business
Address - Business Address. If you don't want to show the address, check the "Hidden Address?" box
Category - Business category
Telephone - Business telephone number
Website - Business website
Social Media:
You can add links to your social media accounts here. Simply copy and paste the URL to your social media account into the respective field:
Twitter
Facebook
Pinterest
Instagram
Youtube
LinkedIn


Business Hours
Here you can add in the business hours for your business.
Select the day
Set the open time.
Set the close time.
Click on "Add"
Repeat steps 1 to 4 for the rest of the days of the week
Leave out any days your business is closed
Fill in the details of your business.
6. When you are done, click on "Add a Business"